MoU SIGNING CEREMONY: SBS x AMITY GLOBAL
08/03/2023
On the afternoon of March 7th, the signing ceremony of the cooperation agreement between Saigon Business School (SBS) and Amity Global Academy was held at SBS's training facility.
The signing ceremony of the cooperation agreement between Saigon Business School and Amity Global Business School.
The event was attended by representatives from Amity Global Academy , including:
Professor Leon Choong, CEO of Amity Education Group in Southeast Asia

Dr. Easwaramoorthy Rangaswamy, Principal of Amity Global Academy Singapore

Mr. Gavin Chua, Deputy Vice President in charge of International Strategy and Development

Mr. Patrick Yu, Deputy Director in charge of International Development

Ms. Ngo Hai An, Amity Global Academy Representative in Vietnam
Representatives from Saigon Business School included:
Mr. David Armstrong, Senior Vice President - Education Group EQuest, Chairman - Saigon Business School

Mr. Hoang Van Cuong, CEO

Ms. Nguyen Thanh Xuan, Head of Admissions

Mr. Hoang Van Loc, Admissions Officer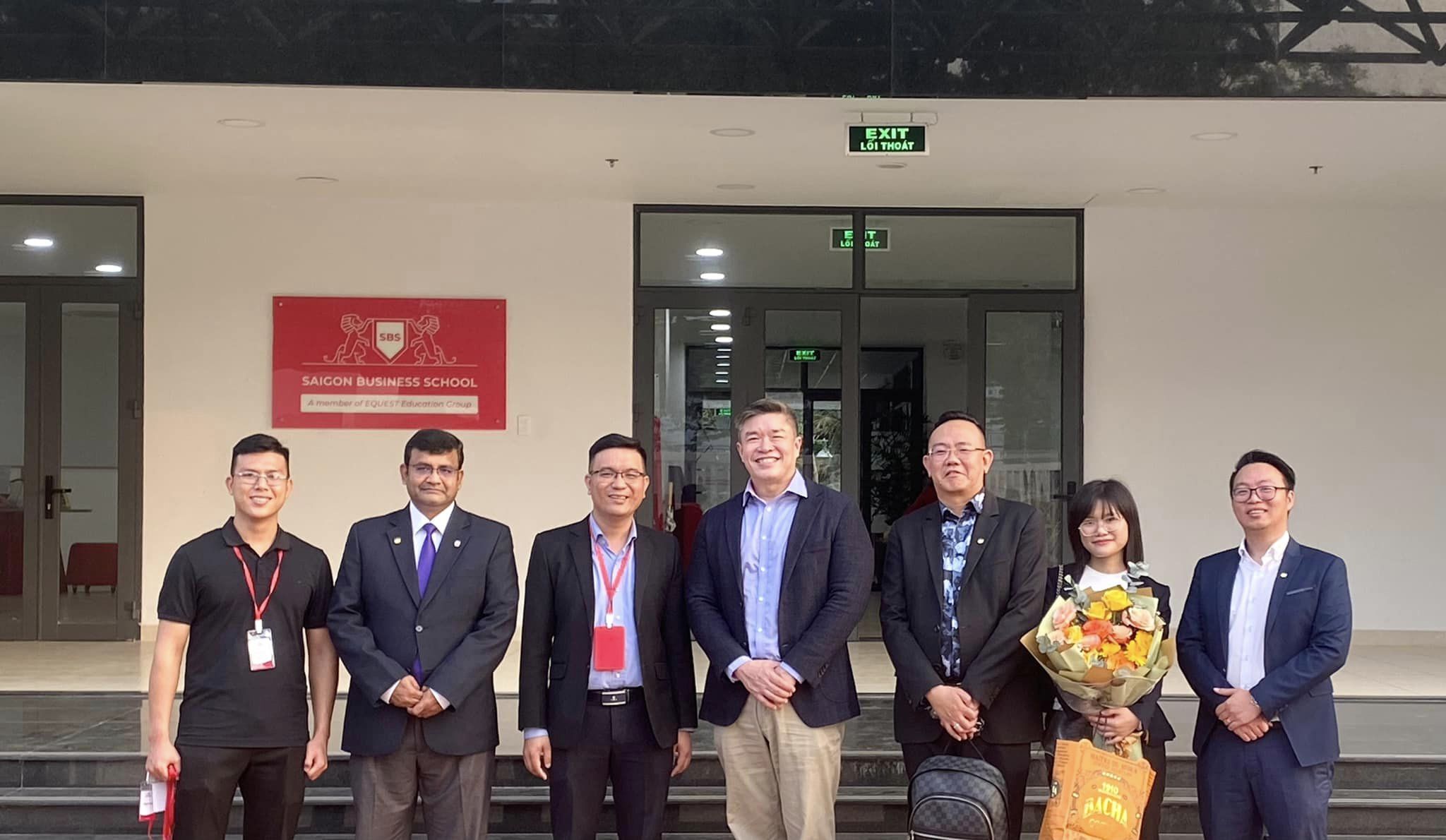 2+1 partnership program between SBS and Amity Global Academy.
During the ceremony, both parties discussed and shared information about the 2+1 partnership program for SBS students who wish to transfer to Amity Global Academy. Specifically, students who have studied for two years at SBS can transfer to Amity Singapore to complete their Bachelor's degree in one additional year. In addition to the degree conferred by Amity Global Academy, students can also choose to study in Singapore for degrees from UK universities affiliated with Amity, including the University of London, the University of Northampton, and Teesside University. 
This program opens up opportunities for Vietnamese students to study and earn internationally recognized degrees at a very affordable cost (only about VND 400 million tuition fee for three years of study, not including potential scholarships). Singapore is also a geographically close and attractive option for students to gain international experience. 
Implementing collaborative training and marketing programs in the Vietnamese market between SBS and Amity Global Academy.
Both parties also discussed measures to promote educational cooperation and jointly implement marketing programs in the Vietnamese market, including important projects that will be implemented in the near future such as:
The joint degree program: Advanced Diploma in Business from Amity Global Academy for SBS students upon completion of their second year in Vietnam. With this degree, students can easily transfer to any university around the world and have a major advantage when applying for global corporations. 

The visiting lecture program: Amity professors will participate in teaching and guiding SBS students' assignments to provide an international learning experience even when the students are still in Vietnam. 

There are scholarship programs and special incentives for students entering the SBS-Amity program in 2023, such as a study tour in Singapore for outstanding students, and an introduction to internships and work opportunities with Singaporean businesses in Vietnam. 
At the event, Professor Leon Choong, CEO of Amity Education Group (Southeast Asia), expressed his pride in partnering with a reputable education ecosystem partner like EQuest, hoping that through this cooperation program, both sides can create the best development opportunities for talented students in Vietnam.
Similarly, Mr. David Armstrong, Vice Chairman of EQuest Group, affirmed the potential of Vietnamese students and thanked Amity for sharing in EQuest's mission to train new global citizens for Vietnam. 
Mr. Hoang Van Cuong, CEO of Saigon Business School SBS, pledged to vigorously implement the cooperative programs that both parties had agreed upon in the near future and actively prepare with Amity for the first batch of students expected to enroll in September 2023.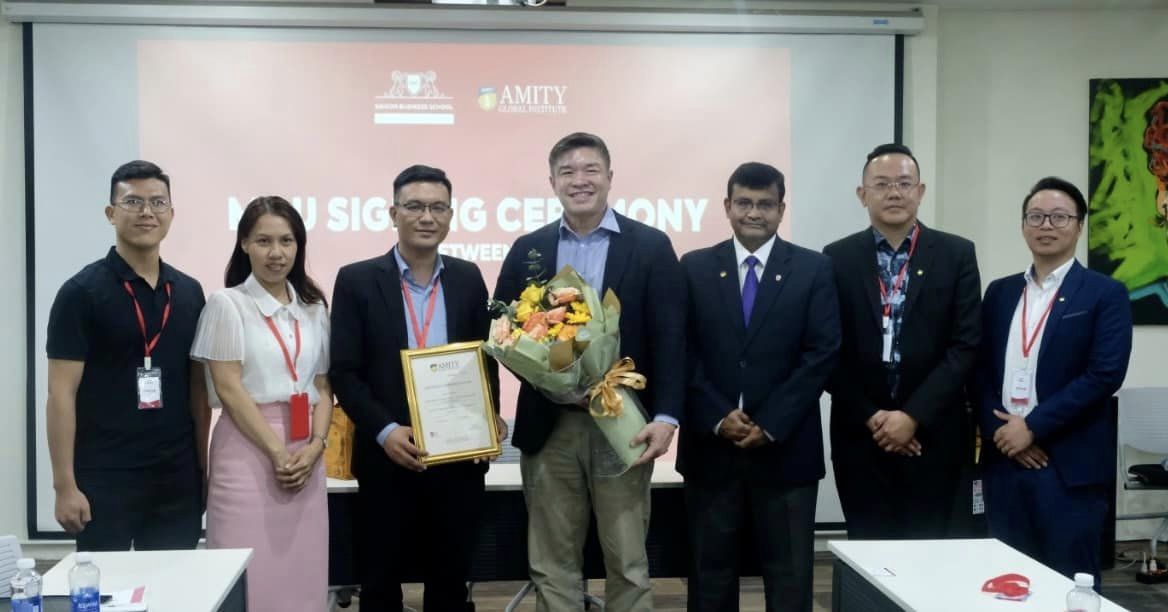 Let's look forward to the next activities of SBS and Amity Global!