WEEKLY EVENTS SUMMARY AT SBS (FEBRUARY 27TH - MARCH 5TH)
06/03/2023
Last week, Saigon Business School (SBS) organized and participated in many notable events. Let's take a look at some of the highlights from the past week!
EVENT: SBS x LE THANH TON HIGH SCHOOL
On the morning of March 1st, SBS had the opportunity to meet and exchange with high school students from
Le Thanh Ton High School in District 7, Ho Chi Minh City,
right on the school campus. Here, SBS had a conversation and answered questions for students about Saigon Business School. In addition, SBS hoped that the gifts from SBS would somewhat support the students after stressful study hours.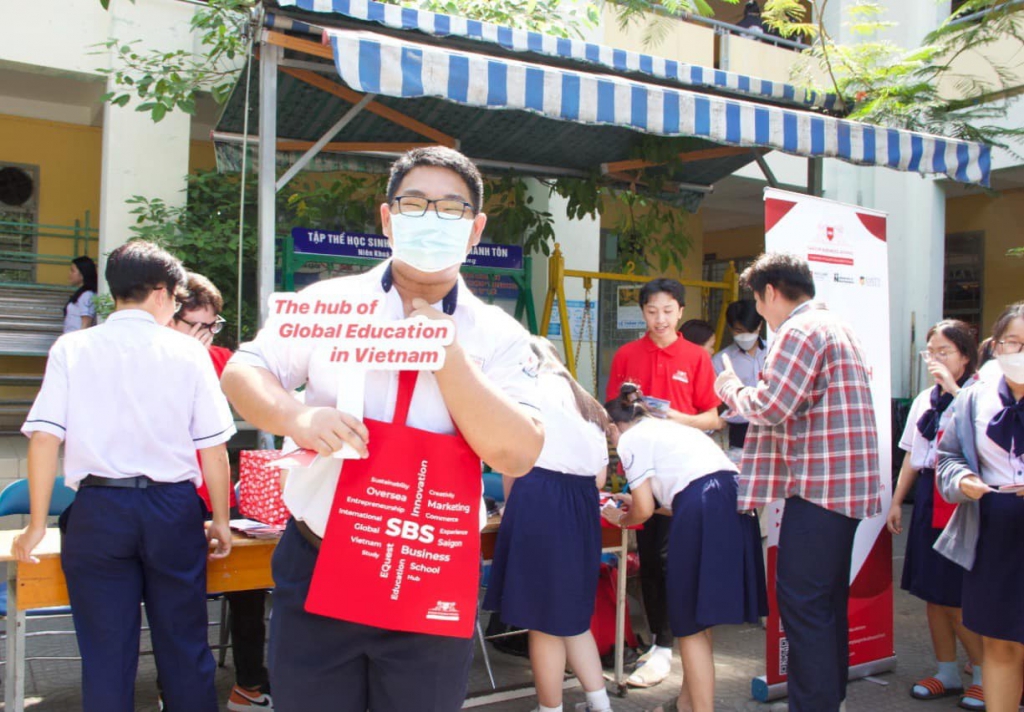 HONG DUC PRIVATE SCHOOL x SBS | ENGLISH SPEECH CONTEST
On the afternoon of March 1st, 11 outstanding students who passed the preliminary round had the opportunity to come and experience the learning environment at Saigon Business School. Here, they received training on how to present in English to a crowd by Mr. Hoang Van Cuong - CEO of SBS. In addition, the students once again had the opportunity to demonstrate their persuasive abilities in front of teachers at Saigon Business School.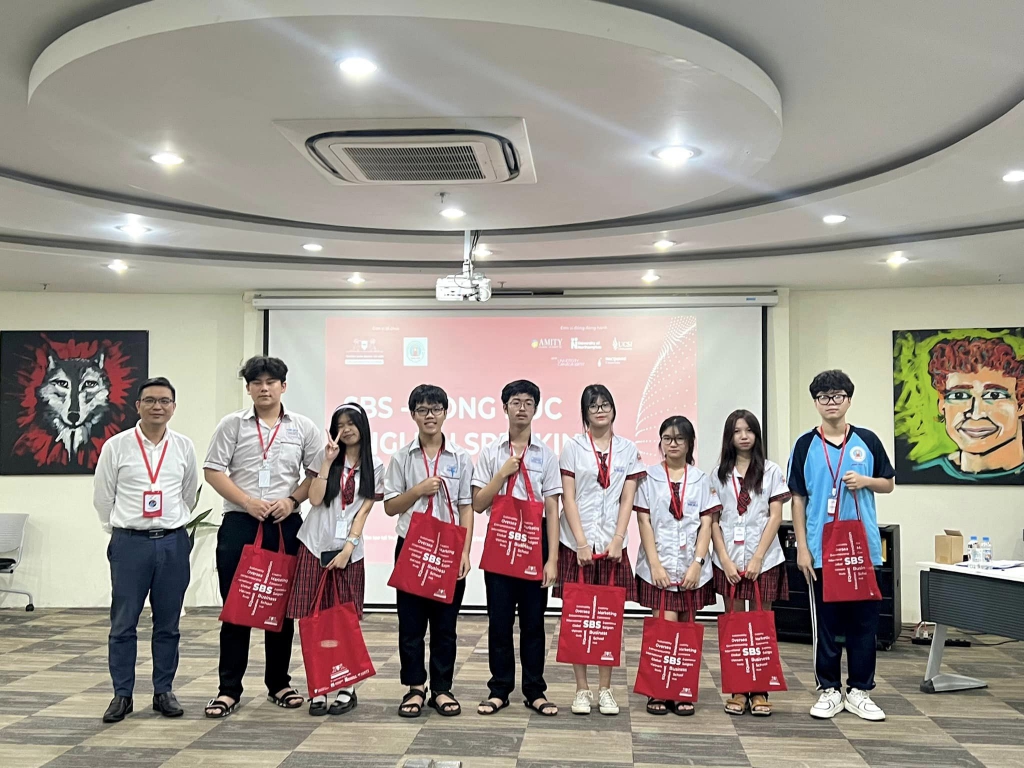 EVENT: SBS x ADMISSION CONSULTING AND CAREER ORIENTATION DAY AT TUOI TRE NEWSPAPER IN CAN THO
On Sunday, March 5th, Saigon Business School was present at Can Tho University to attend the Admission Consulting and Career Orientation Day organized by Tuoi Tre Newspaper and the Ministry of Education and Training.
SBS was honored to meet and advise, guide the students in Can Tho who are facing one of the most important decisions of their lives. Many gifts from SBS were sent to the students with the hope that these gifts will somewhat help them on their journey of pursuing knowledge!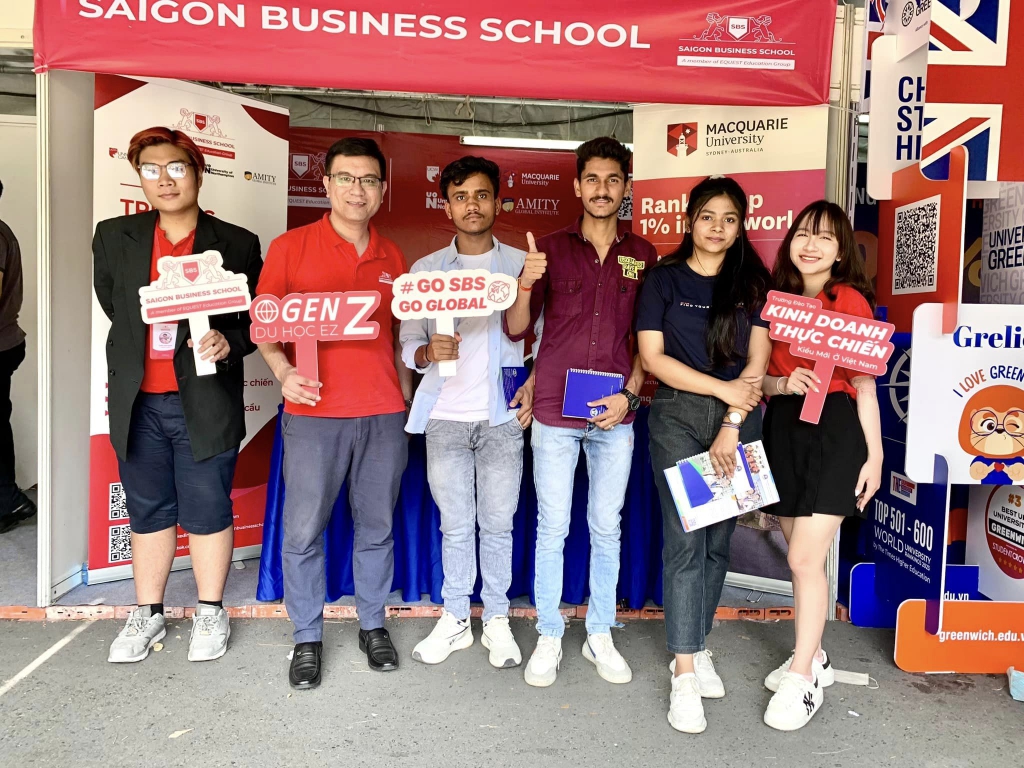 SBS is still offering 100 scholarships for Vietnamese and international students when applying for admission to Saigon Business School this academic year. Contact us now for advice!!!
To learn more about the admission program at Saigon Business School (SBS), please visit the SBS website here!