DETERMINATE YOUR OBJECTIVE BEFORE ASKING SHOULD I STUDY ABROAD?
23/05/2023
Living in a world that increasingly emphasizes interference, many young people have chosen for themselves the path of studying abroad to seek opportunities for personal development. If you are looking to study abroad but you are not sure what the purpose you want to study abroad is, which country should you study abroad or you want to understand the nature of studying abroad to answer questions such as: "Should study abroad", "Why should study abroad". Let's answer the above questions with Saigon Business School !
THINGS YOU SHOULD KNOW ABOUT STUDY ABROAD
Here are some things you need to be clear about when you intend to study abroad
Studying abroad is about cultivating and changing the way you study
Studying abroad to learn more, supplement yourself with modern knowledge, professions, new training environment that you have never been exposed to. You will have to learn to get used to it because teaching methods and learning styles in developed countries highly value self-study, dynamism, creativity and communication among students to work in groups and debate in subjects. .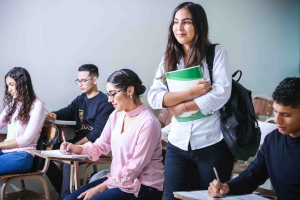 The cost to be able to study abroad is not cheap
The cost of living and studying is much higher than in Vietnam. If you want to study abroad on your own (in the absence of a scholarship), you must prepare tuition and accommodation costs corresponding to the number of years of study. In addition, you must demonstrate that you have regular financial resources that meet the requirements of the school and the host government.
The lowest tuition fee in Asian countries is about 2,000 USD/year (Thailand, China). 

Tuition fees in Europe, USA and Canada: over 10,000 USD/year. 

Tuition fees in Singapore are over 4,000 USD/year. 

Tuition fees in Australia and New Zealand are over $6,000/year.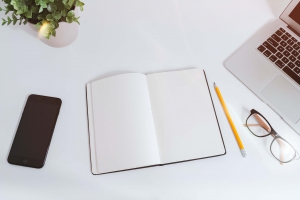 SHOULD WE GO TO STUDY ABROAD?
This is probably the question that many of you ask when you are still confused about your decisions. Then let's take a look at some of the benefits below of "should study abroad". 
Develop and improve yourself
The most obvious benefit of studying abroad is the independence that schools and books cannot give you. Facing a new environment will help you learn how to take care of yourself, know your strengths and weaknesses, and increase your ability to communicate.
You will gradually understand yourself, accumulate more life experiences when you have to solve problems alone without having to depend on anyone. From there, you can build your own style, personality and culture.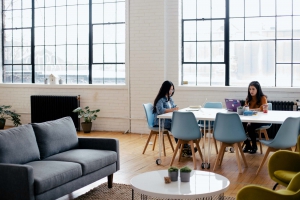 Improve language skills
There is no more effective way of pearling a foreign language than by immersing ourselves in the place where that language is used the most. When living in such an environment, your listening, speaking and writing skills will improve. develop day by day. Plus, studying abroad gives you the possibility to learn a second and a third language depending on where you live because more people there speak more than one language.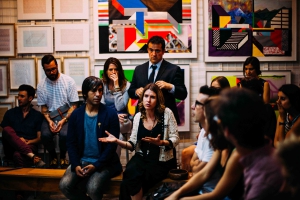 Experiencing the world around
By studying abroad, you will experience a whole new country with different perspectives, customs and activities. You see new terrains, natural wonders, national museums and landmarks, and experience foods you've never tried before.
In addition, you are exposed to distinct cultural perspectives. When you study abroad, you will find incredible new foods, customs, traditions and social atmospheres.
With studying abroad, you will meet many international students from different countries. This will be a great opportunity for you to expand your network and learn more about many cultures through making friends. 
Knowing more about many cultures will be necessary baggage later when you meet and work with foreign partners.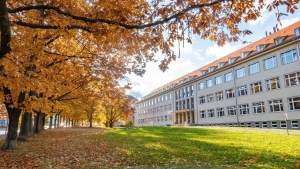 Beautify your CV and open up many job opportunities 
The answer to the question "what to study abroad for" is to highlight yourself at work. You can get a job in the country you are studying abroad and gain work experience, beautify your CV. Later, if you intend to return to your home country, the experience you gain while working abroad will be a plus point that employers will keep an eye on. 
According to employers, international students are often dynamic, independent, willing to accept challenges, and able to cope with many problems and difficult situations. So with the experience you have, you will compete more easily than domestic competitors and have a higher salary.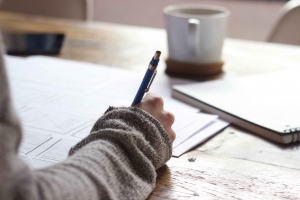 WHAT COUNTRIES SHOULD I GO TO STUDY?
After clarifying the question "should you study abroad", you will have to answer the question "which country to study abroad" and consider choosing the countries where you want to send your dreams. Here are the countries you can refer to.
Australia
With top quality training, Australian diplomas are highly sought after and can be applied to any school in the world. In addition, the Australian university system is also highly appreciated for its quality, continuously being in the top 50, 100, and 500 universities in the world. It is also the cradle of science and technology, with the scientists and researchers of the Land of Kangaroos having won 8 Nobel Prizes and many other prestigious international awards.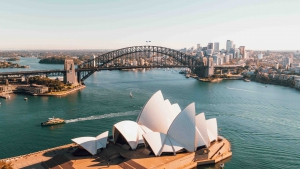 America 
The United States is a leading world power, leading in finance, science, engineering, technology, and education. So it is not difficult to understand when the American education system is constantly at the top of the new world, with 30 schools ranked in the top 100 best schools in the world. The United States has always maintained its leading position with its professional, flexible and practical educational and training methods, ensuring the quality of graduates. Therefore, the US is always the first choice of international students to study abroad.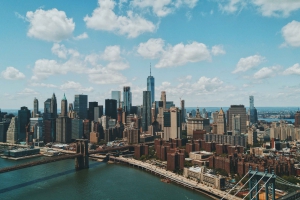 Canada
With affordable tuition fees, quality educational facilities, wide employment opportunities after graduation, and a friendly living environment, it's no surprise that studying in Canada quickly becomes the focus of students' attention. international member..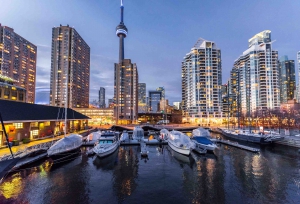 England
The Kingdom of Mist has always been the second most popular study abroad destination in the world, just behind the US because the education system in the UK has been chosen as the worldwide standard for a long time. With a revolutionary teaching style and modern facilities, England is always praised by the international community for its innovative and challenging environment, which promotes students to become well-rounded citizens.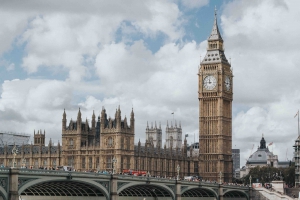 With the above information, I hope to help you answer the question of what to study abroad for and if you have determined your desire to study abroad and find If you are looking for opportunities to study abroad at top universities in the world, you can come to SBS – a systematic real-world business training school system of links with universities around the world. SBS is always ready to advise you to have the most stable luggage on the way to study abroad. Immediately contact the training team at SBS website to get more detailed information.