REPRESENTATIVES FROM SAIGON BUSINESS SCHOOL MET WITH COUNSELOR, HEAD OF THE CHANCERY OF THE NIGERIAN EMBASSY IN VIETNAM
26/09/2023
On the morning of September 25, 2023, Saigon Business School visited and held a meeting with Mr. Fimba Taruwhuba, Counselor, Head of the Chancery of the Nigerian Embassy in Vietnam.
During the meeting, in a friendly atmosphere, Mr. Hoang Van Cuong, the SBS representative, reported to the Embassy about the school's collaboration program with Nigerian partners, and the academic and living situations of Nigerian students at SBS. It was reported that there are currently 4 Nigerian students studying business administration, marketing, and data science at SBS. According to the plan, a number of new Nigerian students will also join for the November intake.
The Embassy highly appreciated the quality of education and student care services provided by SBS and mentioned that they will actively introduce SBS's training programs to the Nigerian government and states. Both sides also discussed various training programs for the current Nigerian student community studying in Vietnam.
Mr. Hassan Adamu Mamani, the Ambassador of Nigeria to Vietnam, accepted the invitation and will arrange a visit to SBS in the near future.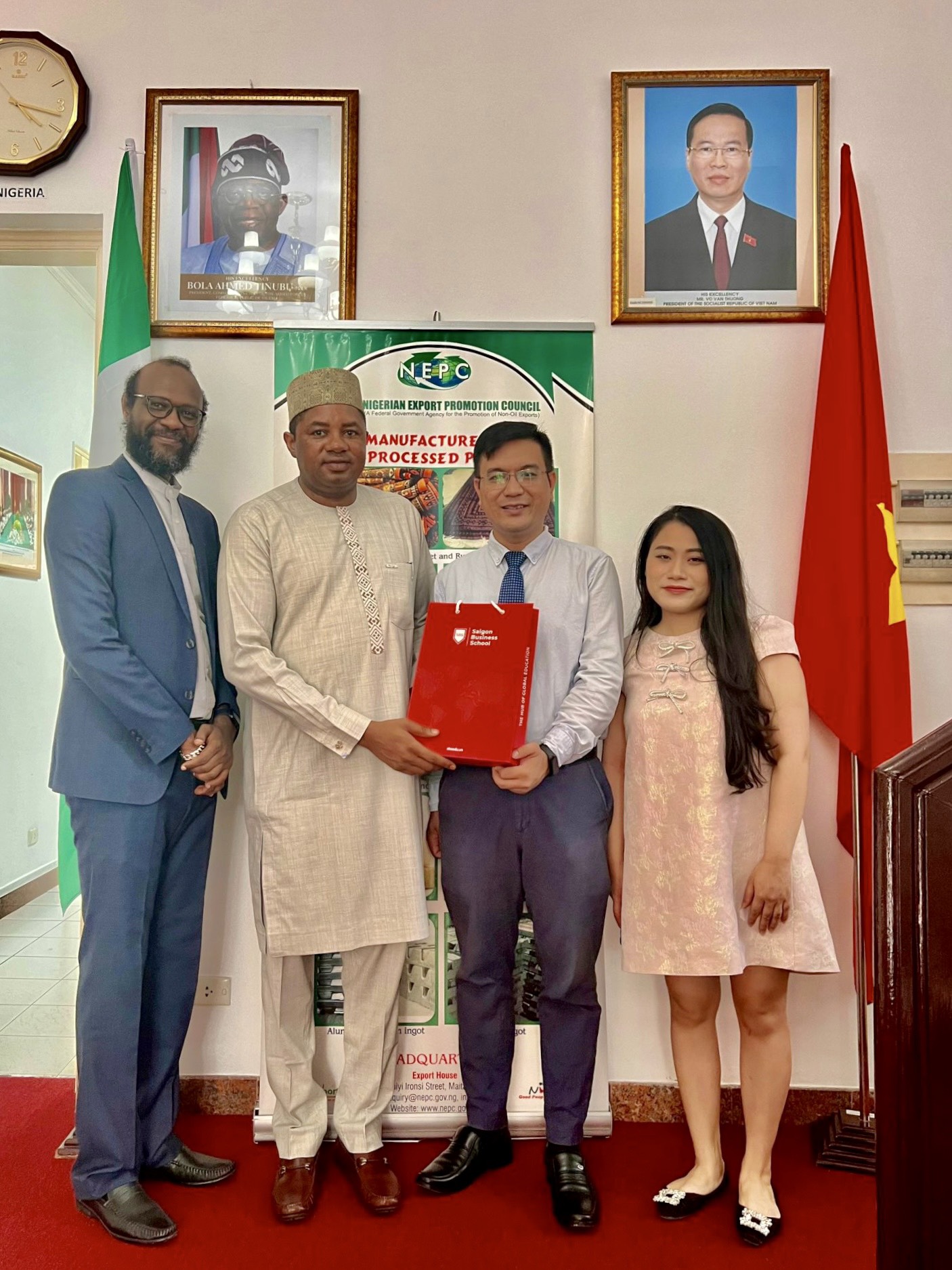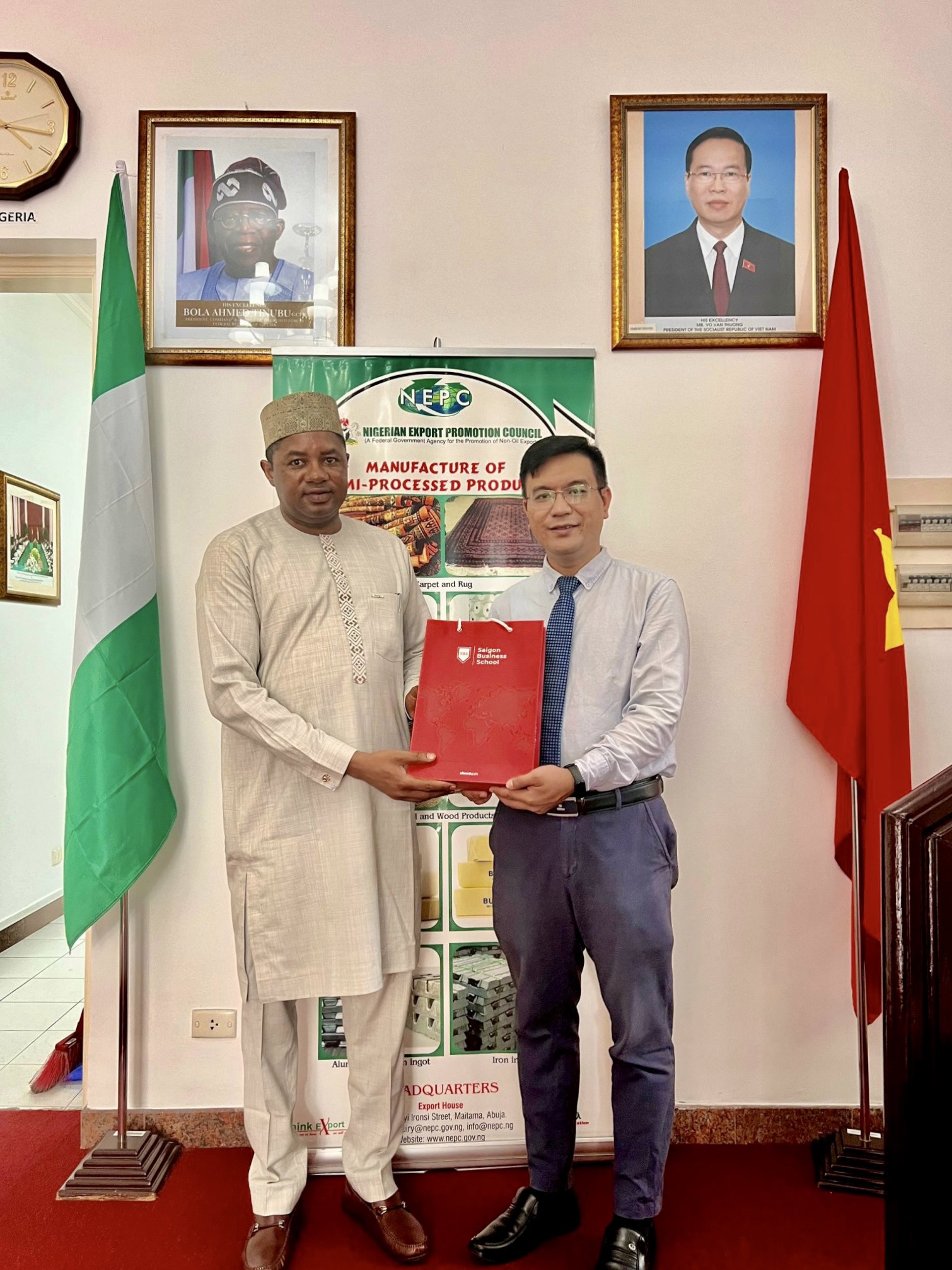 Đại diện Trường Kinh doanh Sài Gòn gặp gỡ Tham tán, Chánh Văn phòng Đại sứ quán Nigeria tại Việt Nam