SUMMARY OF EVENTS OF THE LAST WEEK at SBS (February 20 - February 26)
28/02/2023
In the past week, Saigon Business School - SBS has organized and participated in many outstanding events. Check out the latest news and events.
SBS WELCOMES AND WORKS WITH MS. NGOC NGUYEN - COUNTRY MANAGER OF UNIVERSITY OF NORTHAMPTON, UK
To kick off the new week full of energy, the school's representatives were honored to welcome and work with Ms. Ngoc Nguyen - Country Manager of University of Northampton. During the working session, both parties discussed activities to develop the Global Bachelor of Business Administration program, a partnership between SBS and UoN. In addition, the two schools also outlined plans for exchange programs and study trips to connect the student communities of the two countries.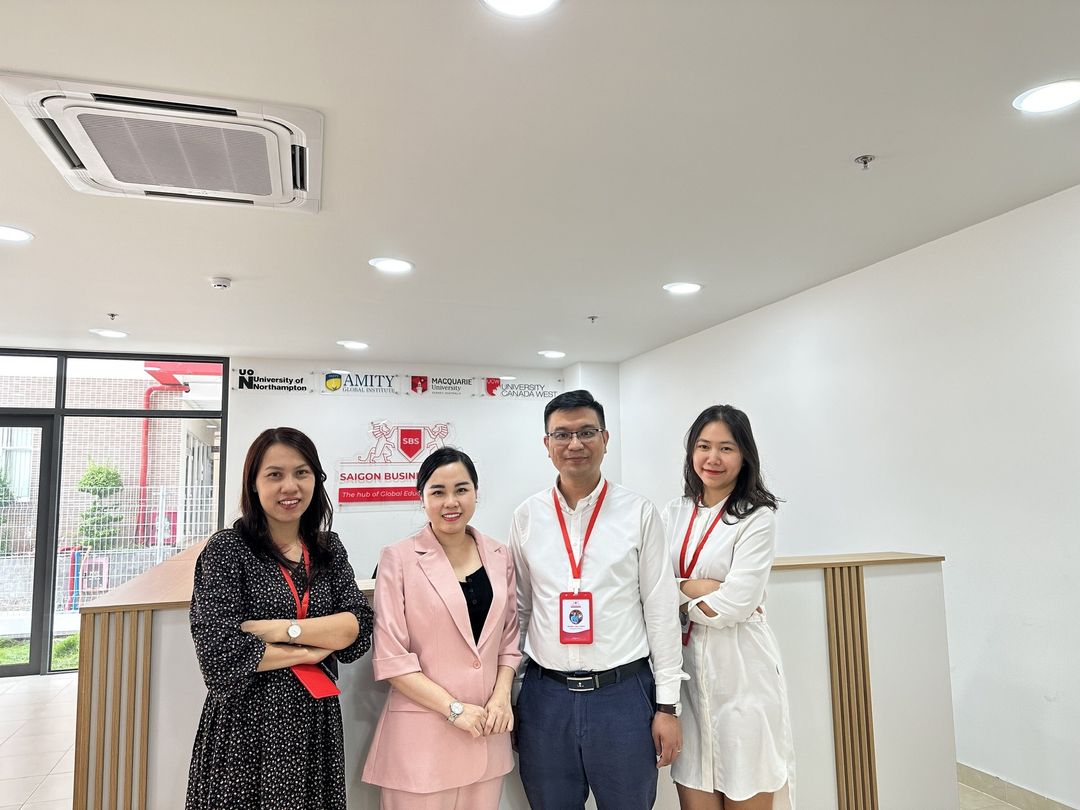 BIZTALK #1: "NHA BA NU" - RECORD-BREAKING REVENUE OF 430 BILLION VND - THE POWER OF WORD-OF-MOUTH MARKETING.
On February 24th, the first edition of #Biztalk, centered around the most popular movie of the moment - Nhà Bà Nữ, was successfully held and attracted over 50 students to participate.
The event was a panel discussion with four speakers from different professions, each providing their unique perspective on the success of the film Nhà Bà Nữ. The speakers analyzed the success of the film from a marketing case study standpoint, highlighting the power of word-of-mouth (WOM) marketing.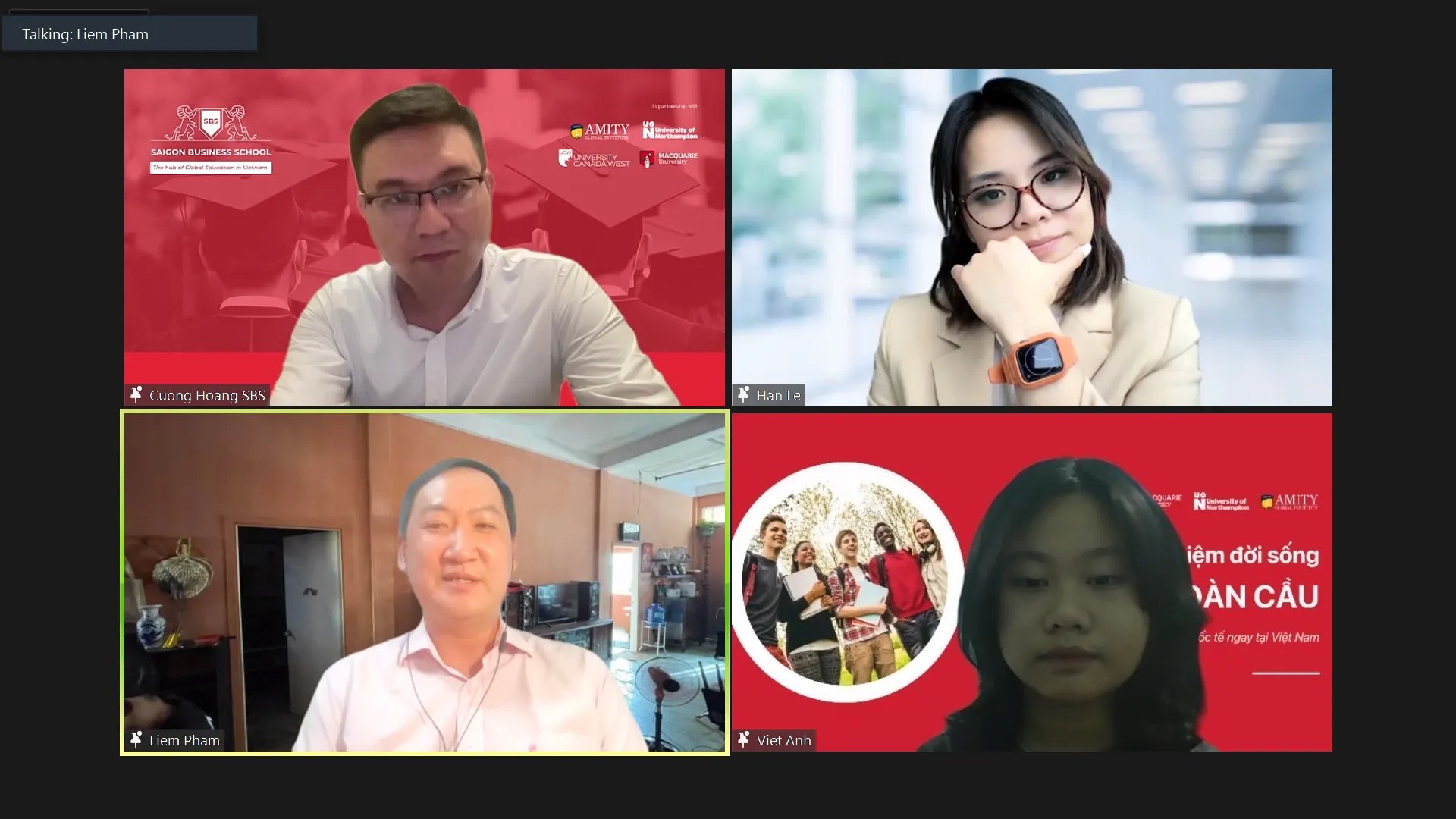 ENGLISH SPEECH CONTEST – HONG DUC PRIVATE SCHOOL
On the evenings of February 23rd and 24th, representatives from Saigon Business School (SBS) - Mr. Hoang Van Cuong and Ms. Nguyen Thanh Huong - were present at Hong Duc School in Ho Chi Minh City to serve as judges for the English Speech Contest.
In the near future, students will have the opportunity to learn and hone their English public speaking skills in front of a crowd at Saigon Business School (SBS). It is hoped that during this period, students will be immersed in an international environment, develop their English language abilities, and become champions in the upcoming contest.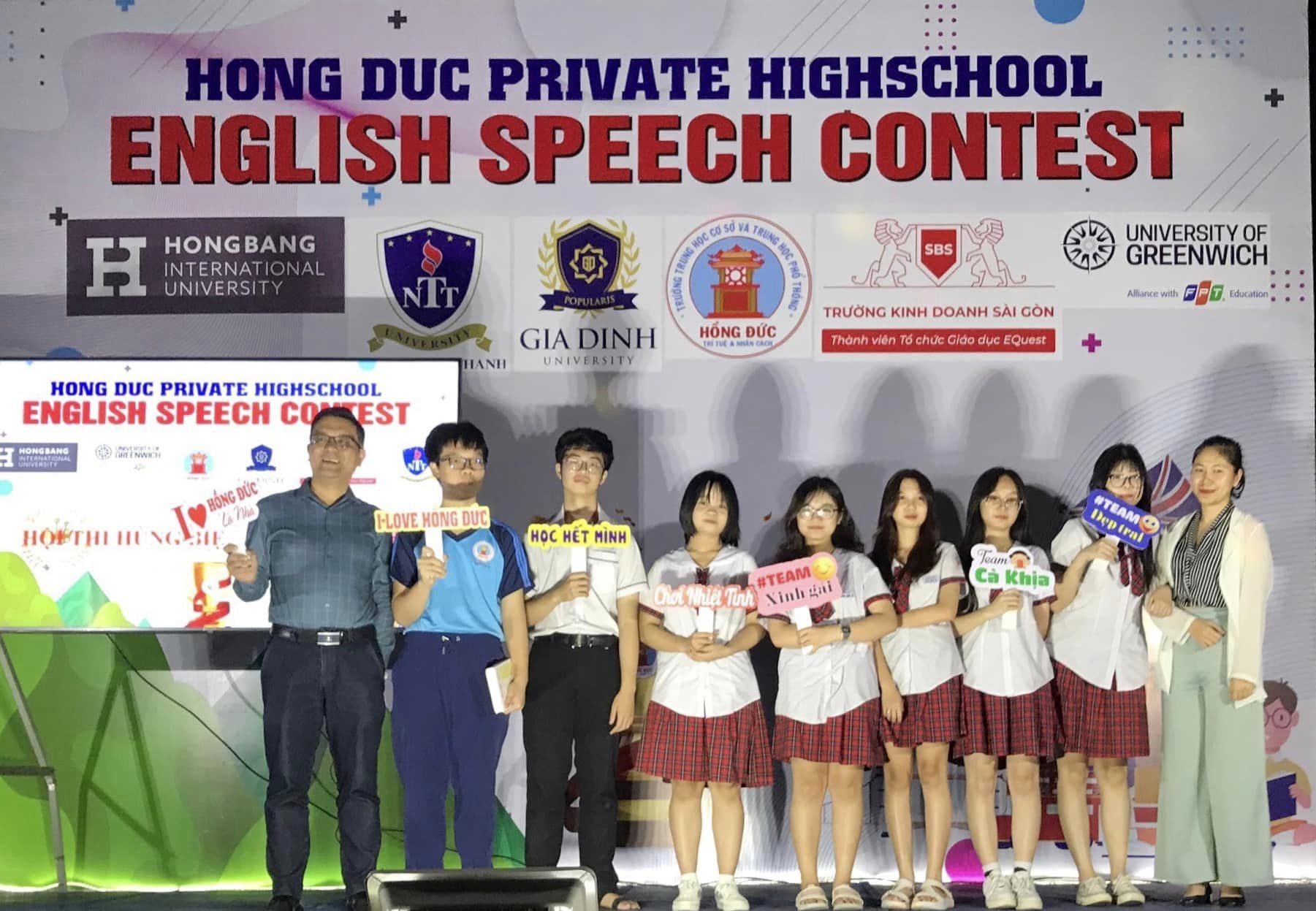 SBS AT YOUTH EDUCATION AND CAREER COUNSELING DAY ORGANIZED BY TUOI TRE NEWSPAPER
On Sunday, February 26th, Saigon Business School (SBS) attended the Career and Admissions Counseling Fair organized by Tuoi Tre Newspaper and the Ministry of Education and Training at the Ho Chi Minh City University of Technology. 
At this fair, SBS had the opportunity to meet, chat, advise, and answer questions for hundreds of students and parents regarding choosing majors, careers, and schools.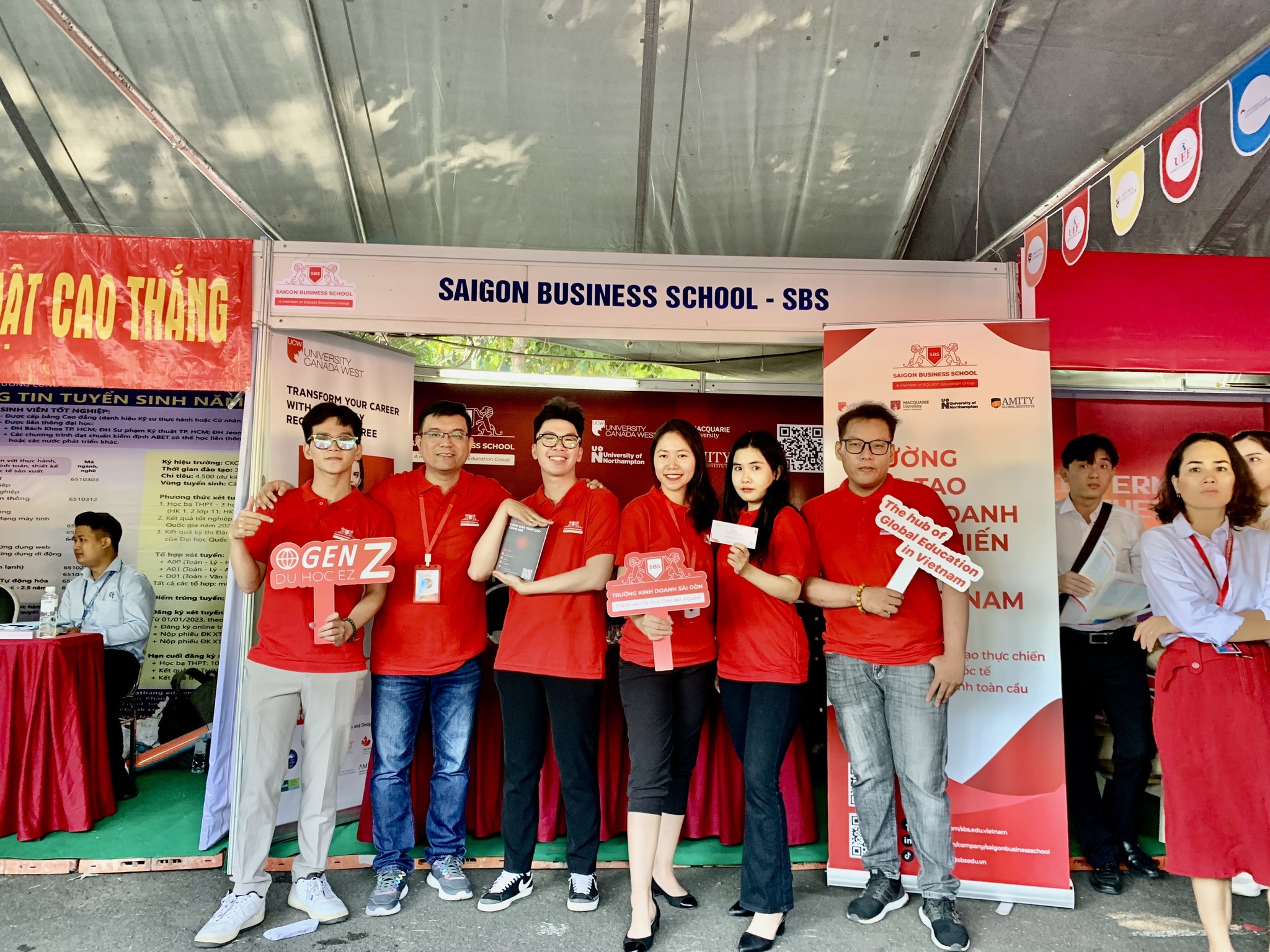 SBS is still offering 100 scholarships for Vietnamese and international students who apply for admission to Saigon Business School in this academic year.
Once again, Saigon Business School is honored to accompany students in their first steps on the upcoming journey. Please contact SBS now for detailed information about the school!