Summary of events in week 7 (February 13 - February 19)
20/02/2023
Last week, Saigon Business School participated in many interesting events with its partners. These activities are aimed at demonstrating SBS's core values in creating the best conditions and environment for students to have the opportunity to develop in an international environment. Let's take a look at the activities that took place in the past week with SBS.
Saigon Business School worked with Gunma University Japan
First, on February 15, Saigon Business School had the honor to welcome Professor Takako Ochi - director of international relations of Gumma University Japan. In this meeting for the first time, the school's representative and Professor Takako Ochi had an intimate sharing about the common goals and upcoming orientations. Mainly discussing the exchange between students of the two schools to promote strong connection.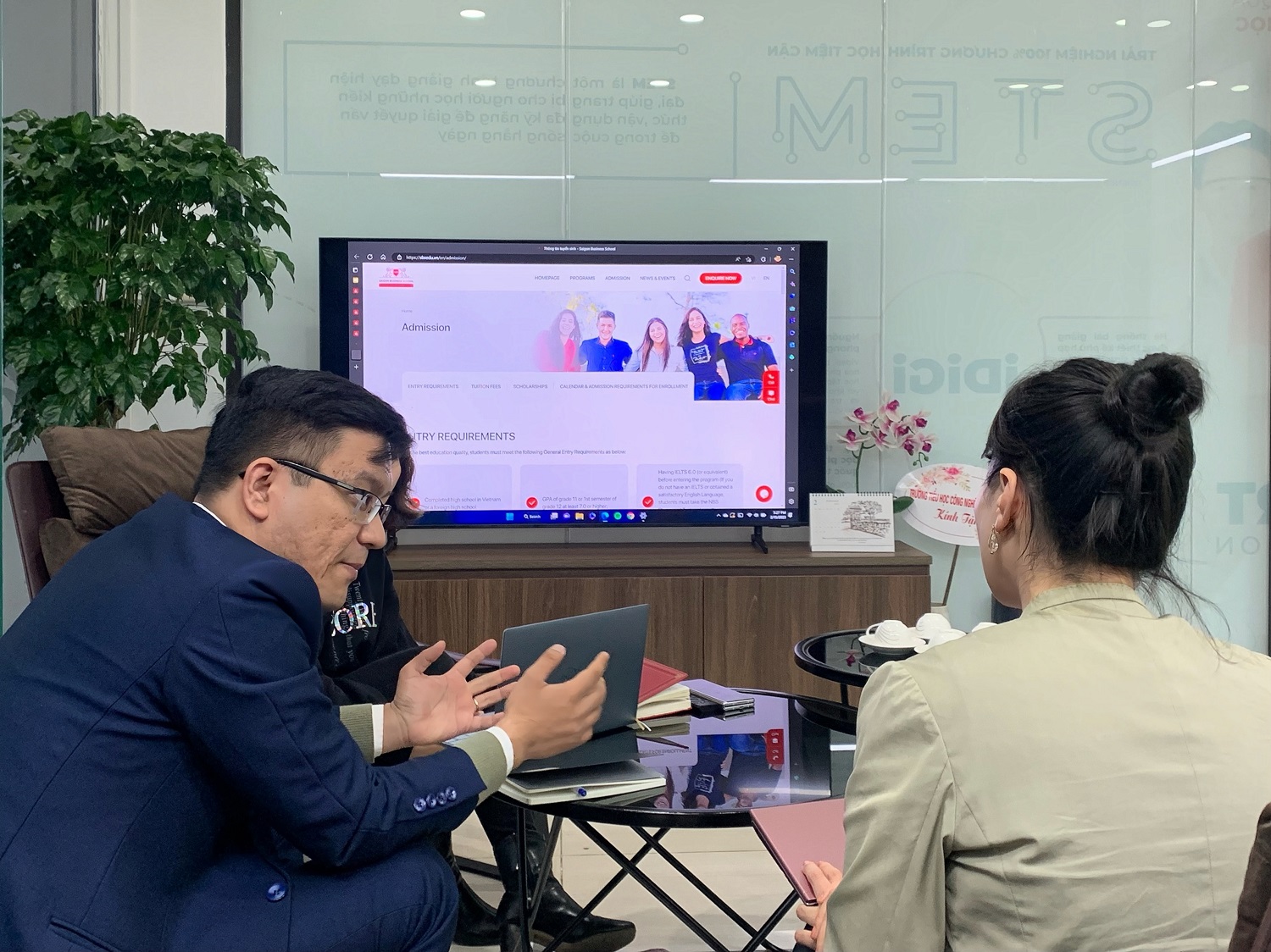 SBS awards scholarships to excellent students from Hanoi National University of Education
Following the event on February 16, the CEO of SBS School came to congratulate and award valuable scholarships to students of the student team. from the High School for the Gifted of Pedagogy. Thereby also shows that the operating motto of Saigon Business School is always focusing on finding talented students to help them develop their capacity in an innovative, creative and international environment.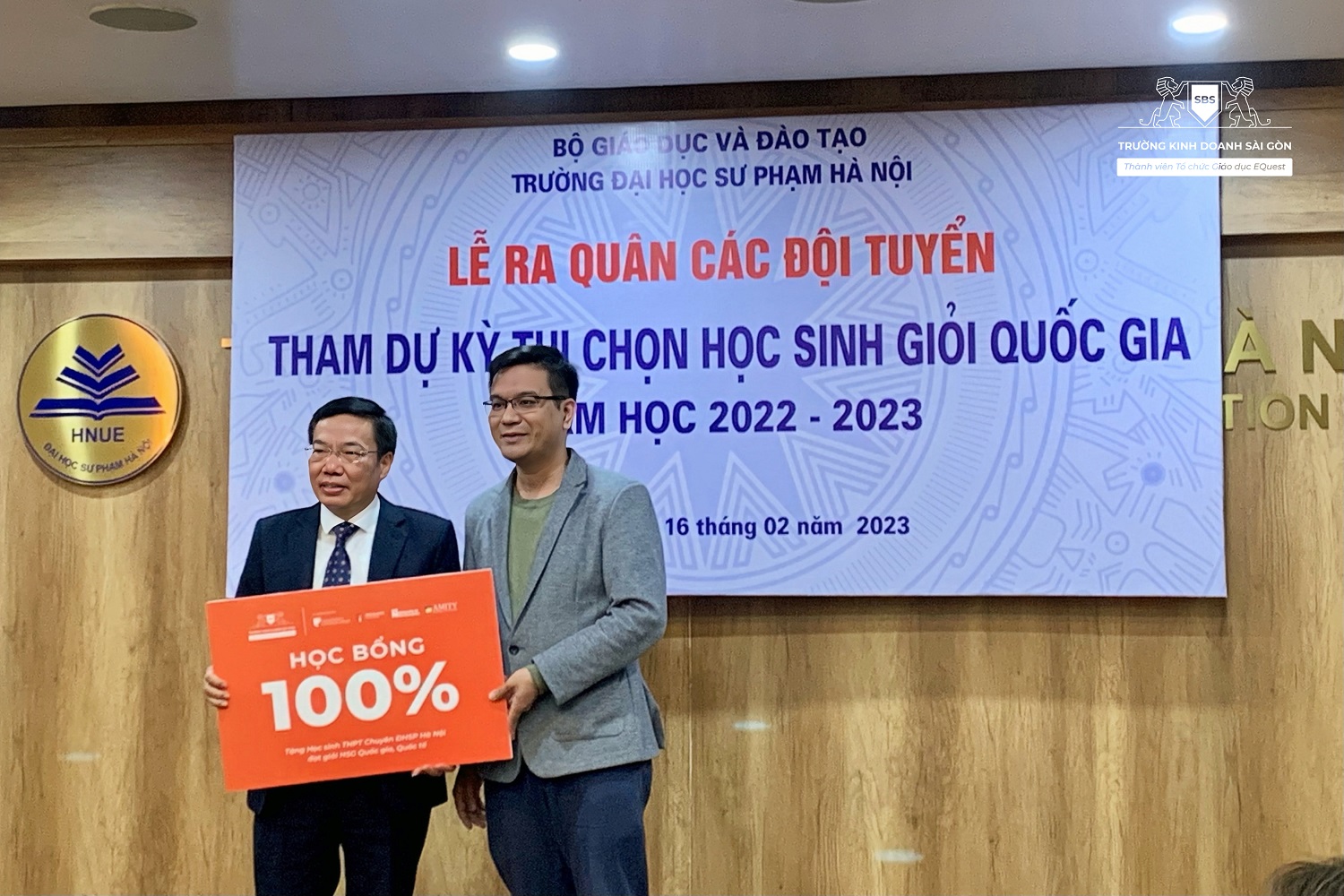 Saigon Business School participates in a seminar on strategies to promote research activities in universities
At the end of last week's series of activities, Mr. Hoang Van Cuong was present at the seminar on Strategies to promote research activities in the University. The event was organized by Macquarie University - one of the leading schools in Australia, with an education system affiliated with SBS. At this event, Mr. Cuong and Professor Sakkie Pretorius - Vice Rector of the school had a detailed exchange of activities to promote education. And thanks to that, creating more opportunities for SBS students to develop in foreign markets.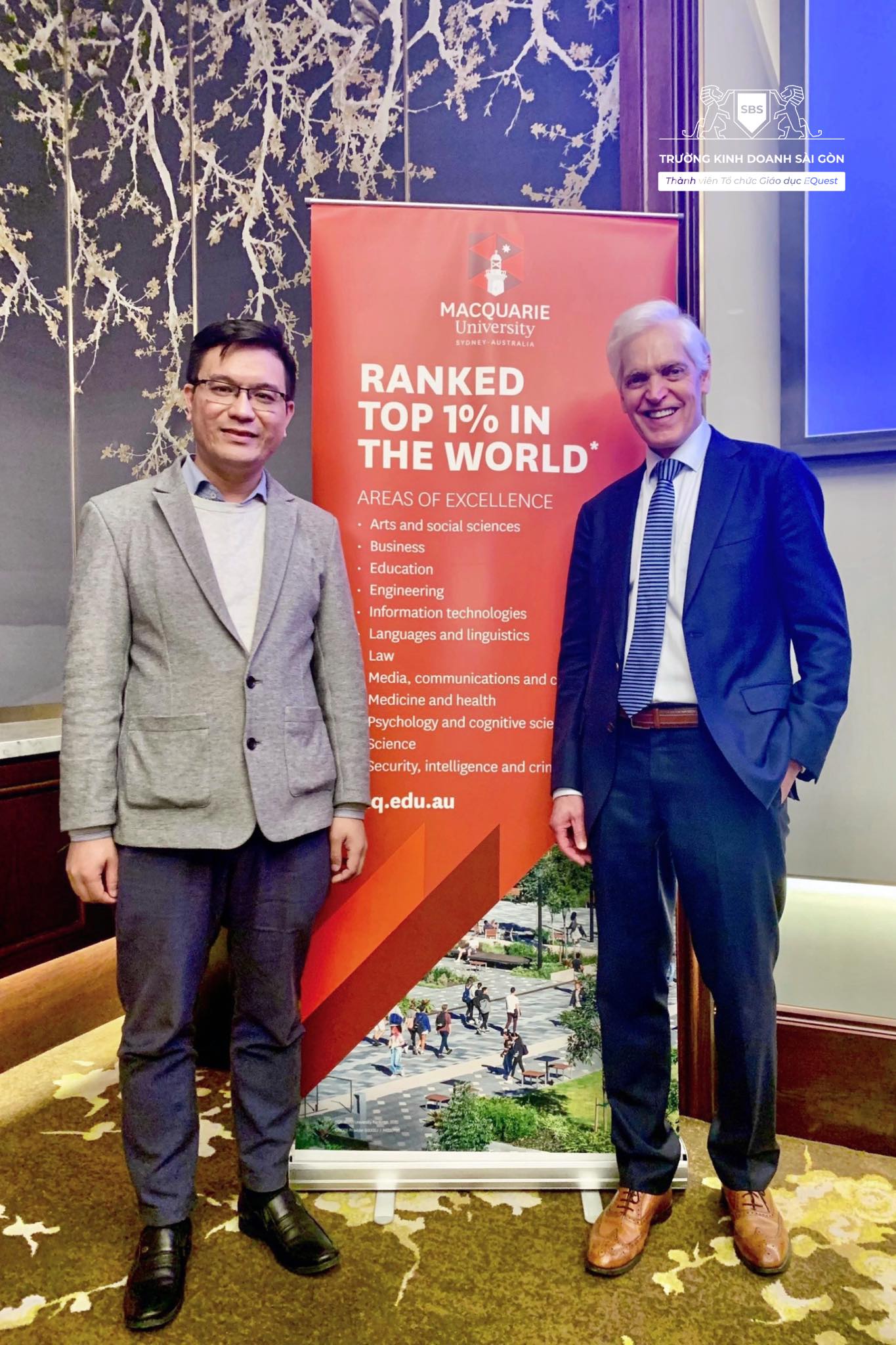 Through the events of the past week, it can be seen the unremitting efforts of the SBS School team in creating diversity for teaching quality. From there, helping students have many opportunities to access many different educational backgrounds. SBS wishes that all students of the school will have the most effective study time when accompanying the school.
For more information about the admission program at SBS Saigon Business School, please visit the SBS fanpage here!